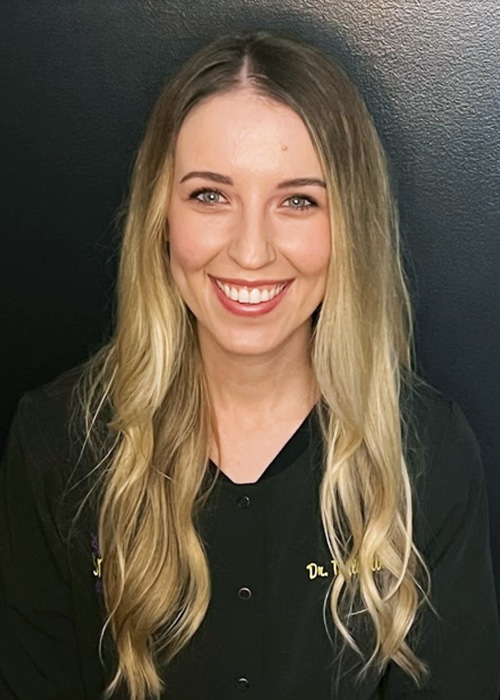 Hello, I'm Dr. Taylor Wilson; I grew up in Paris, Tennessee, and attended college at David Lipscomb University in Nashville.  From there, I attended the University of Tennessee College of Dentistry, completing my DDS degree in 2017.  After dental school, I was accepted and completed an Advanced Education in General Dentistry residency program at the VA in San Antonio, Texas.  I then worked at the VA in Johnson City, TN performing comprehensive care until I accepted a position with College Street Smiles and moved to Dickson, TN.  I live in Dickson County with my one "child," a rambunctious Fur baby named Millie.
I have always wanted to be a dentist and really enjoy all aspects of my career.  My AEGD residency in San Antonio exposed me to all aspects of clinical dentistry and allowed me to further my knowledge and skill set from Dental School.  I enjoyed working for the VA in Johnson City after my residency. The patients' dental care was our priority, but getting to meet the veterans and their families and hear their stories was a bonus and made my job enjoyable.  It has always been a dream of mine to practice in a smaller town, preferably in TN, so to have this opportunity to join Dr. Patrick at College Street Smiles has been a blessing.  I enjoy being close enough to my family in Paris, TN that weekend visits are easy!  Thank you for trusting us at College Street Smiles with your family's dental care!  We make it a priority to make everyone feel comfortable while giving the best care possible.
Looking for a practice in the Dickson County area? Contact us at
615-446-7878
to schedule an appointment today!