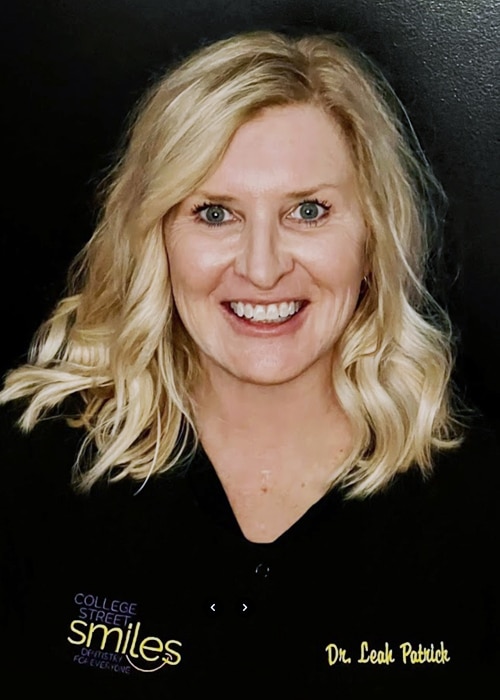 Hi, I'm Dr. Leah Patrick; I grew up in Jackson, TN and attended college at Middle Tennessee State University, and graduated with a BS in Biology/Pre-Dental.  From there, I attended dental school at The University of Tennessee College of Dentistry, completing my DDS degree in 1992.  I practiced in Nashville for a few years before moving to Dickson, TN, in 2001 to open this practice, and I have lived in Dickson since then.   I have one child, Jack, who graduated from Dickson County High School in 2021 and now attends Belmont University in Nashville, TN.  My son and I both have a love of music and travel and combine both of these when possible.  Jack is a Biochemistry major and also a musician.  He is currently playing in 2 different bands while attending college.   
Dentistry has not only been a career but also a passion of mine.  I enjoy learning about health and wellness, and the mouth plays an important role in our overall health and well-being.  I have been attending courses at the prestigious Kois Center in Seattle since 2004, and in 2011 I was invited to become a Clinical Instructor at the Kois Center.  I love being able to help facilitate the courses and really enjoy meeting and learning from other dentists from around the world.   My trips to Seattle keep me updated on any new scientific literature, and that, in turn, helps my practice to stay up to date on all the latest products and procedures in Dentistry.
Looking for a practice in the Dickson County area? Contact us at
615-446-7878
to schedule an appointment today!